As we enter the festive (and gifting) season, you may be worried about choosing the right business gifts for your clients, employees and customers. Whether you want to offer gifts to cultivate stronger relationships, nurture existing bonds, or create personal connections, the right authentic and memorable gift can make all the difference. Contrary to popular belief, high-impact gifts don't need to be high in price. Instead, you can earn high appreciation and drive great results by focusing your energy on the gifting strategy and understanding the current gifting trends.
We bring you the top 5 trending categories for corporate gifting that will be a big hit during your festive gifting season!
1. Tech Rules the Game:
Today, tech has become the number one category for corporations worldwide when they think of gifting. Smart home devices, Bluetooth speakers, high-end earbuds and headphones are huge this season. You can't go wrong with tech and especially since the pandemic; it's something everything uses and desires. It's a home run that people won't just keep in the drawers and forget about. Use creativity with your tech products for maximum impact. For instance, add a note with earbuds that say, "we've heard you did great work this year!"
2. Health and Wellness All the Way:
This is a no-brainer for the year we've all had. If you want to promote good health and happiness for your employees or customers, wellness gifts say a lot. You can consider self-care kits, Ayurvedic skincare products from luxurious brands, fitness trackers, and more to promote health and wellness. If you're considering some food items, things like immunity booster cookies and cupcakes, green teas, and dry fruits are also a superhit solution. Finally, don't forget to personalize your gifts and add a note of appreciation and inspiration to promote the health and wellness of your customers and employees.
3. Merchandise Mania:
Over the years, merchandise has evolved from a gifting mechanism to a promotional solution for many brands across all industrial verticals. Fun-worded hoodies, cool water bottles, pens, laptop sleeves, hats, mugs and more are leading the way for gifts, welcome kits, festive celebrations and more. It's a great reminder for your brand and a recall for your logo or tagline as well. However, we recommend keeping the element of your brand as minimal as possible so that the merchandise becomes usable for the receiver.
4. Experiences Matter: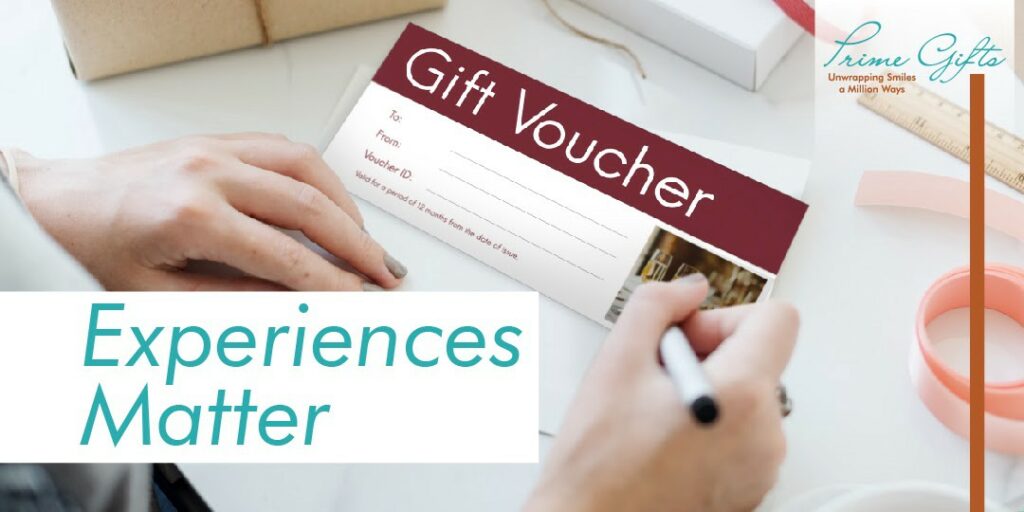 Would you remember a pen someone gave you or a fun-filled adventure you enjoyed with your friends for longer? Gifting experiences is a great way to make your employees or customers remember the gesture and celebrate the memories. You can gift many different experiences during the festive seasons — one hour of mystery room adventure, a dinner for two at a top restaurant, a hot air balloon ride, a spa voucher, and much more. Remember, these experiences will go a long way in delighting your receivers.
5. Work from Home Ideas: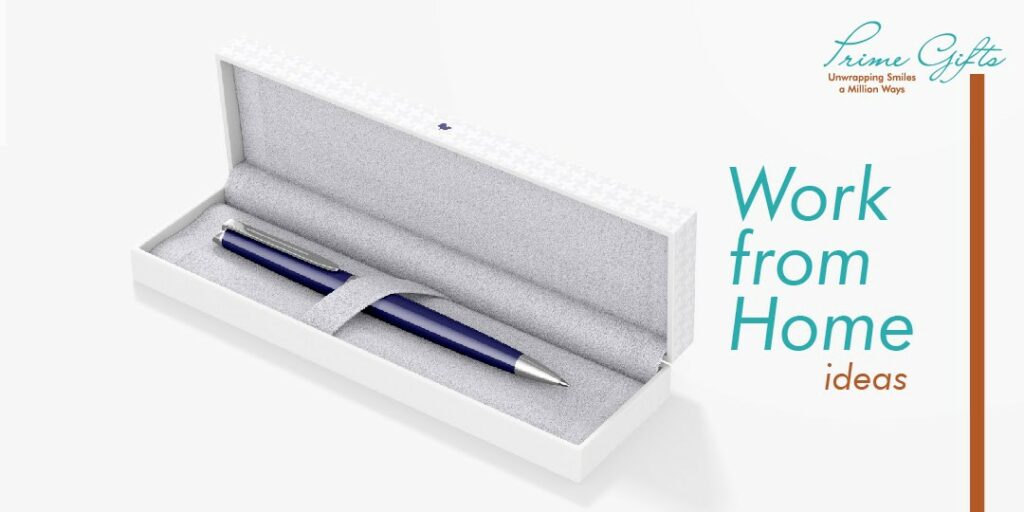 Companies across the globe are promoting the WFH culture. In fact, companies like Facebook are offering their employees $1000 to set up their home office. Don't worry if you can't offer something like that. Even small gifts that make WFH life easier can go a long way. Things like a handmade journal, premium stationery, or mug warmer can simplify life for your WFH employees and make it more enjoyable, too! You can even consider gifting an air purifying plant to ensure that your employees work in a more productive environment.
If a company leader can show appreciation by sending a heart-warming gift this season, it will surely make your team or customers feel better. There's nothing more joyful than spreading happiness in the world and you have this power through your gifting strategies.
Prime Gifts is an expert in corporate gifting and can offer multiple gifting services as per your requirements and your budgets.
Contact us to get started.