Become a Reseller
Give your Business A Prime Advantage
At Prime Gifts, we're looking for partners and resellers who want to join us in the mission of unwrapping a million smiles! In our endeavour to offer the best corporate, medical and personal gifts, we want to connect with like-minded gifting agents, specialists, experts and gifting companies who aspire to grow with us.
Whether you're located in Tier-I, Tier-II or Tier-III cities, we'd love to come together with you and help you excel in your gifting journeys.
As India's leading gifting solutions company for many years, Prime Gifting has exceptional relations and connections with top vendors across the country and globe. This helps our resellers and partners to get the best deals in town and increase their product range and customer base with superior gifts at affordable prices.
All About Prime Gifts
As India's top corporate branding and promotions company, we offer gifting solutions that resolve marketing challenges in every industry.
Prime Gifts is renowned for its customized gift hampers, luxurious products, thoughtful gifts and personalized notes that make an everlasting impact on clients, customers and employees. We understand the challenges of your business and offer a solution that's backed by our imagination, innovation, expertise and business acumen.
We're able to procure gifts in various categories like electronics, fashion, skincare, travel, handmade products, home textiles, utilities, stationery, trophies and certificates, and more. Along with corporate gifting, we're also experts in medical gifting and have many pharmaceutical companies and healthcare clinics as our trusted clients. Our other clients include MNCs, media companies, FMCG brands, financial firms and individual clients who trust our cost-effective and efficient services.
We're a single source gifting partner that spreads countless smiles with over a million gifting ideas every day.
What is the Prime Partner Program?
You will be an integral part of the Prime Gifts family and get access to all our gifting expertise and solutions to expand your gifting business further.
The Prime Partner Program is aimed to bring all small and medium scale gifting companies under one platform to promote mutual growth at every step.
By joining the partner program, you can look forward to increased revenues, enhanced product portfolios, extended networks and a world of opportunities.
Our aim is precise – to make the gifting experience as smooth and simple for all our partners and clients. In this endeavour, we're inviting partners to experience the next level of gifting solutions with Prime.
Join our Partner Program today and become a Prime Reseller!
Why Choose Prime Gifts?
At Prime Gifts, we have distributed over 10,00,000 gifts and already have more than 100 satisfied and delighted gifting partners. With a team of 50+ experts, we're all set to change the way customers perceive gifting forever.
Our ability to deliver thoughtful and personalized gifts makes us stand out from the crowd. We pack every gift with love and care and deliver an unforgettable experience at all times. Above all, we don't think the budget should be the only deciding factor for gifting. That's why we offer many options that go beyond the price tag during the decision-making process.
Our experts make gifting more impactful by understanding marketing challenges and resolving them with intelligent and sustainable gifts. From carefully curated hampers to premium branded products, festive gifts to occasional gifts, we make gifting as joyful for the giver as the receiver.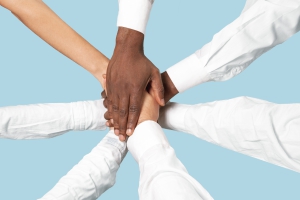 Why Join the Partner Program?
– Best Deals in the Market
– Access to Global Gifts
– Complete Logistics Support for Delivery
– High-Quality & Premium Gifts at Affordable Prices
– Wide Range of Gifting Options
– Expansion & Growth Opportunities
Who Should Join the Program?
– Small-scale Gifting Companies
– Gifting Resellers from smaller cities
– Gifting Entrepreneurs
– Retailers with Gifting Products
– Gifting Studios
– Wedding Gifting Companies
– Medical Gifting Businesses
– Corporate Gifting Organizations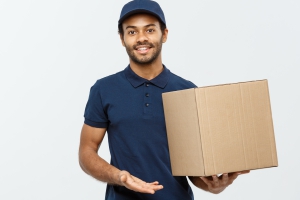 What are the Benefits?
– We Negotiate the Best Prices for Every Gift
– Customized & Personalized Options
– Timely Delivery
– Edge over Competition
– Scalability & Flexibility for Partners
– Support for all Marketing Activities
How does it work?
– Fill in the Registration Form to become a Prime Reseller
– Our Business Development Officers will get in touch with you
– After a thorough background check, you will get the induction to come on board
– Once you're a Prime Partner, you get access to all our vendors and exclusive gifting deals
– You also have a dedicated sales executive to assist you with any query down the line
– We offer end-to-end support for orders and deliveries
– We're ready for a long-term partnership
Top 6 Challenges Faced by Gifting Resellers in India: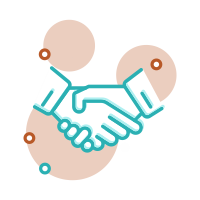 1. Getting the Best Deals
The corporate and medical gifting industry is largely dominated by price point and thus, it's crucial for gifting resellers to offer the best deals to their clients. If you're struggling to get the best deals in town, Prime Gifts will negotiate unbelievable prices with our years of expertise and vendor relations!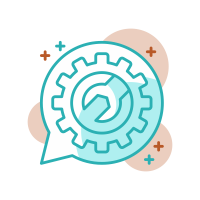 2. Customization & Personalization
Did you know that customized corporate gifts increase sales? And personalized gifts build long-term relations and strengthen bonds? As a gifting reseller, it may not always be possible for you to offer customization or personalization, especially in smaller quantities. But for Prime Gifts, it is a cakewalk and we're delighted to offer customized gifts, no matter how big or small the quantity.
3. Delivery
Timely delivery is the crux of corporate, medical and personal gifting. As a small-scale gifting company, finding a reliable logistics partner at cost-effective rates may be challenging. With Prime Gifts, you get access to our exceptional courier and logistics services that ensure on-time delivery, every time. We can ensure Pan-India and even international deliveries as per your requirements.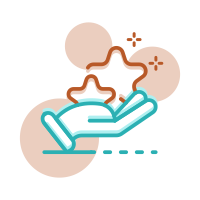 4. Competition
There's tough competition in the gifting market, with many new sellers and companies coming up every day and offering affordable prices. It's natural for you to be worried about the growing competition and it will negatively impact your business in the future. When you associate with Prime Gifts, you join a powerhouse of gifting solutions, giving you an edge over your competition.
5. Growth
Experiencing the same kind of sales over the years? Don't know how to expand your business or accelerate growth for the next 5 years? Time to join Prime Gifts! We're growing at an exponential rate across the globe and our partners will get an opportunity to do the same.
6. Marketing Support
Own a good gifting business, but not many people know about it? You lack the marketing expertise to take your business to the next level. Prime Gifts resellers get access to all our marketing collaterals and can leverage our marketing expertise to grow in the industry. Whether it's WhatsApp creatives, social media promotions, festive mailers, or BTL activities, we can help you with all marketing activities.
So, no matter what challenge you're facing in your gifting business, Prime Gifts can elevate your reach and upgrade your business with our years of experience in the industry.
Ready to be a Prime Partner? Fill out this registration form today!