Company Overview
Prime Gifts is a corporate branding and promotions firm that unwraps innovation and creativity in business gifting. Backed by our original ideas, promotional techniques and strategic gifting, we deliver results that complement your marketing endeavours.
Whether you'd like to offer gifts for your internal or external customers, we have the perfect mix of quality, luxury and affordability for you!
Apart from standard gifts, we also offer consultation to resolve any marketing challenges that need a touch of creative solutions. We're aspiring to become a brand synonymous with spreading smiles and we achieve that with moments and relationships that last forever.
Smile With Prime!
Result-Driven Solutions
We don't believe in one-size-fits-all and thus, bring you customized, personalized and thoughtful ideas for your marketing challenges. We achieve the results you expect from your gifting activity with an added bonus of smiles and happiness.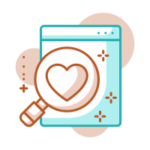 Packed with Love
Ever noticed how a gift packed well makes a big difference in your experience of unveiling it? At Prime Gifts, we make sure that every gift we send out is packed with a lot of love and care, delivering an unforgettable unwrapping experience.
Gifts for Every Occasion
Want to light up the festivities on Diwali with a food hamper? Or need something that doctors will use and remember your pharmaceutical brand? Looking for a premium gift for senior management or a fun-filled gift for new joiners? We've got you covered!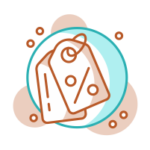 Affordable Pricing
Although we love a big budget for gifts, we work brilliantly with budgets of all sizes. For us, the price tag is the least important aspect of the gifting experience. Just tell us your approximate budget, and we'll bring you many options to choose from!
Brand-Centric Gifts
If you'd like a gift that resonates with your brand values or want to reinforce your brand image in your customers or clients' minds, we can provide specific brand-centric gift ideas.
Timely Delivery
No one likes receiving a New Year's gift in February or a Diwali gift after Lakshmi Pujan! At Prime Gifts, we know the value of timely gifting and thus, always deliver before time. We'd love it if you can share your requirements in advance for smooth delivery.