Doctors, sisters and medical professionals are the heart of healthcare. Yet, even in the best of times, healthcare professionals are overworked and sleep deprived. But in the pandemic, this amplified to unbelievable levels as the healthcare sector worked round the clock and put their life at risk to treat infected patients. Not to mention, many of them are staying away from families to keep them safe. So, if there's ever a good time to gift the doctors or medical professionals in your hospital, this is it!
If you're a hospital or healthcare centre that wants to appreciate your hard-working and dedicated healthcare staff, medical gifts are a great idea. It gives your team a sense of belonging, makes them feel appreciated at work and inspires them to do even better!
If you're looking for the best gifting ideas for your healthcare staff, here are a few solutions from Prime Gifts to help you get started!
Medical Accessories and Equipment: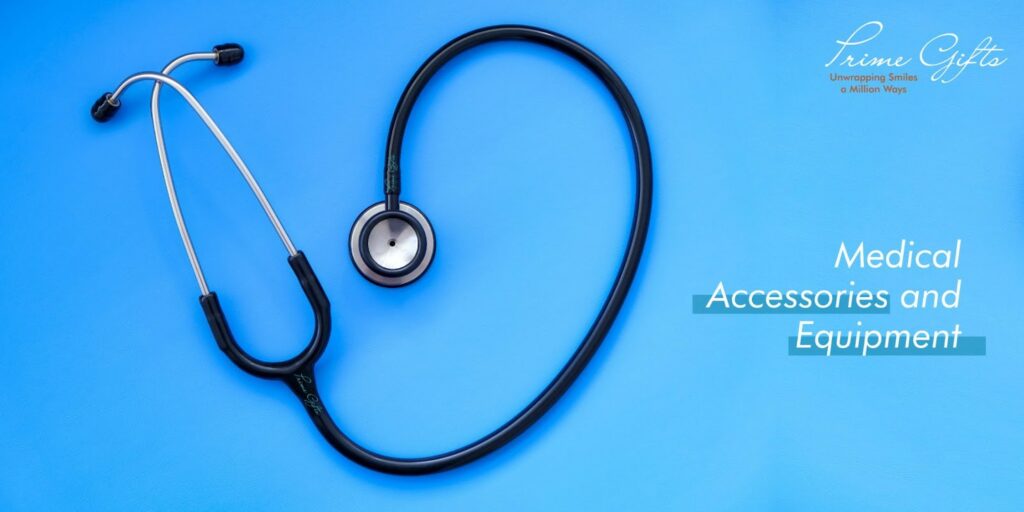 Doctors and healthcare professionals are always in need of the right equipment to help them do their job well. Whether it is the shining bright lab coat, stethoscope, scrubs, or sanitizers, masks, and gloves, these products are a necessity for everyone in the healthcare sector. You can consider sharing gifts with customized messages or adding a high-quality product to ease the workload of your staff members. You can even go a step further and consider adding some self-care gifts to your hamper to ensure that your doctors, nurses and medical staff are taking good care of themselves before they take such excellent care of others.
Medical Merchandising:
Want to promote your brand to more patients, doctors and staff members at your hospital or healthcare centre? Consider merchandising your gifts with Prime Gifts. We can add your logo or any particular message that you like on multiple apparel and accessories for maximum impact. Think of caps with your logo or backpacks for staff that goes out for home visits and the branding effect it can have on your business! We can also customize your apparel, uniform or equipment with your particular logo and tagline for a lasting brand recall.
Medical Stationery:
Doctors are famous for their bad handwriting but they couldn't do without notepads and pens as it helps them help their patients! We can offer exceptionally high quality and premium pen sets for your doctors to feel grateful every time they write a prescription. Medical stationery can be an excellent gift for all the healthcare professionals in your hospital. It can include pen drives, pens, notepads, paperweights, diaries, staplers, files and more. We can also customize them with your logo and brand colours for maximum recall. If you'd like to go a step further, we can also gift some tech-savvy options for your teams and delight them this year!
There's really no better way to thank your staff for all their dedication throughout the pandemic than exceptional gifts from Prime Gifts. No matter what your gifting objectives, challenges or goals, our team of gifting experts can support you with the perfect solution!
Contact us to get started on expressing gratitude!
"We make a life by what we get. We make a life by what we give."